Mobile Marketing
New channels and platforms emerge daily, and mobile is taking a strong lead.
The number of smartphone users is continuously growing and it far outnumbers PC users, which is why the possibility of reaching the audience of this channel should not be ignored. Mobile marketing creates stronger user experiences that extend beyond the standard banner ad, which can be easily overlooked on a mobile screen, which gives greater possibility to reach the targeted audience anytime, anywhere.
Mobile marketing offers a wide range of opportunities for interacting with users on a more personal level. Today, we can address a much more specific audience according not just to age, gender and location, but also to interests and mobile browsing data, as well as other factors that give the possibility to reach a specific target segment, within a specific audience profile.
Experts in developing websites, our implementation services are tailored to meet your individual needs. As a leading mobile marketing professional team, we can manage your entire mobile campaign from strategy outline, audience profiling, campaign design and development, right through to delivery and reporting.
41%
Post Engagement Rate Increase
21%
Page Engagement Rate Increase
We provide a bespoke analysis of your mobile marketing strategy tailored to meet business needs. Don't miss out on a huge business opportunity – go mobile!
Mobile First Design
We ensure a great browsing experience for all users with focused efforts on mobile and desktop.
Accurate Targeting
We know the potential for mobile marketing for business success that's why our mobile campaigns are based on accurate targeting.
SMS Campaings
We use a cross-channel approach that integrates various mobile channels including SMS mobile marketing campaigns.
This website achieved Google ranking in four months: Ranks #1-#3 for keyword "Opertray"
GROW TRAFFIC & INCREASE REVENUE
Tell us about your project
Let us help you get your business online and grow it with passion
Contact us and we will provide a Mobile Marketing strategy that will bring significant returns on investment.
"Travailler avec Digismile est une expérience enrichissante, au-delà de leur professionnalisme et de leur respect des délais, vous aurez la chance de côtoyer une équipe humaine à l'écoute de vos moindres requêtes. Je recommande vivement."
Idrissa Dioum
CEO Panoply
"Au vue de notre collaboration par rapport au festival du Holiland, le travail de Digismile a été très bénéfique du côté de la communication digitale, ce qui nous a permis d'avoir une notoriété par rapport aux réseaux sociaux, mais aussi de par le professionnalisme tenu lors de son travail . Merci encore pour cette belle collaboration."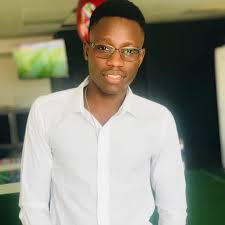 Bécaye Sy
Manager Event Univers
"En terme de qualités et de prestations j'ai été très séduit par Digismile j'ai adopté leurs produits qui font preuve de qualités et durabilité dans le temps. Comme moi choisissez Digismile."
Ahmed Gakou
Manager Chicken DK
There is no form with title: "SEOWP: Free analysis request". Select a new form title if you rename it.