Local SEO
Local SEO is about bringing customers through your doors.
Local SEO increases visibility of your business by driving your website to the top of local listings. If you have a local business, you need geographically-relevant traffic to your site through specifically targeted local rankings that will launch your company to reach the target customer demographic in your market.
Our agency offers a local SEO search strategy specifically tailored to your location to ensure the right external location signals are sent as well as inbound links, on-page and social signals, and review signals to Google about the locations most relevant to your business. We use marketing strategies that allow you to build a stronger customer base that allows your business to grow organically.
We put great effort to achieve higher rankings in local search results by regularly checking the traffic source and continuously re-evaluating information for accuracy. We create profiles on popular web and social media platforms, and provide useful information to target audiences.
32,8%
Increase in online transactions
148%
Increase in organic traffic
46%
Increase in mobile traffic
We also ensure that your business appears in local searches not only on desktops, but also on mobile devices and tablets. Our goal is to earn outstanding listings on top of your local traffic competitors.
With our approach your website will correctly target your audience which will significantly increase your profitability. Our team keeps your business' online listings accurate and optimized for potential customers and mapping systems, providing an easy access your information and your business location.
This website achieved Google ranking in four months: Ranks #1-#3 for keyword "Opertray"
GROW TRAFFIC & INCREASE REVENUE
Tell us about your project
Let us help you get your business online and grow it with passion
Get the best out of your online marketing budget and make you stay ahead of your competitors.
"Travailler avec Digismile est une expérience enrichissante, au-delà de leur professionnalisme et de leur respect des délais, vous aurez la chance de côtoyer une équipe humaine à l'écoute de vos moindres requêtes. Je recommande vivement."
Idrissa Dioum
CEO Panoply
"Au vue de notre collaboration par rapport au festival du Holiland, le travail de Digismile a été très bénéfique du côté de la communication digitale, ce qui nous a permis d'avoir une notoriété par rapport aux réseaux sociaux, mais aussi de par le professionnalisme tenu lors de son travail . Merci encore pour cette belle collaboration."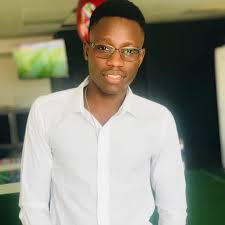 Bécaye Sy
Manager Event Univers
"En terme de qualités et de prestations j'ai été très séduit par Digismile j'ai adopté leurs produits qui font preuve de qualités et durabilité dans le temps. Comme moi choisissez Digismile."
Ahmed Gakou
Manager Chicken DK
There is no form with title: "SEOWP: Free analysis request". Select a new form title if you rename it.